Through this form you can submit noteworthy bird observations from Guatemala.

Knut Eisermann is the country coordinator for reporting noteworthy observations to "North American Birds", a quarterly journal of ornithological record. Full credits are always given to the observer. For more information please contact Knut Eisermann .

Your contribution will help to enlarge the knowledge of Guatemalan birds. Privacy: Your personal data will be used exclusively for communication with the Ornithological Society of Guatemala. We will not share, rent or sell your personal data to third parties.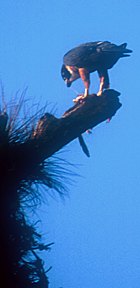 Falco deiroleucus
Photo © Knut Eisermann.